Boiler Service Canvey Island
Amec Plumbing & Heating Limited offer in-depth boiler servicing designed to keep your system running efficiently and safely. Our competitively priced boiler service is offered throughout the areas surrounding Canvey Island including Southend and Rochford.

The importance of boiler servicing
Annual servicing provides the best protection from boiler breakdowns and faults. You may be surprised to learn that an annual service goes way beyond preventing breakdowns - it also provides a range of benefits, particularly to those who opt for annual servicing. Here are a few of the advantages of annual serving:

Lower monthly running costs
A well services boiler runs more efficiently meaning a potential save on your monthly heating bill. This is because as part of the meticulous cleaning process, the build-up of deposits is removed which can cause the boiler to become less economical. Along with this areas such as the internal combustion will be cleared to ensure more heat transfer. In all, a boiler service has the potential to reduce the monthly cost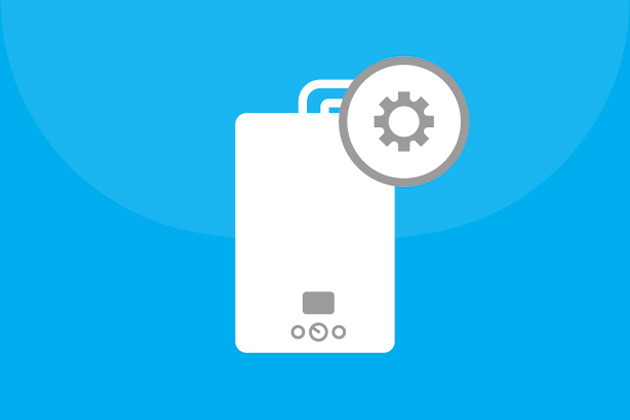 Extend the life of your boiler
Not only does boiler servicing allow for savings on monthly bills it will also delay the inevitable cost of a boiler replacement as your model ages. Keeping your system well serviced reduces the wear and tear on parts which in turn prolongs the life span of your boiler.

Reduce the chances of Carbon Monoxide leaks
A boiler service includes a thorough check for carbon monoxide leaks as well as ensuring that parts involved in making sure carbon monoxide is safely disposed of are in full working order. Unfortunately, carbon monoxide gas is a deadly bi-product of modern heating systems and has the potential to leak into homes. Taking precautions such as annual servicing as well as a well-placed carbon monoxide alarm can go a long way in protecting your family from this harmful gas.

Keep your manufacturer's Warranty valid
Boiler manufacturers' warranties often require annual boiler servicing in order to honour a claim. This is because manufacturers are aware of the role servicing plays in reducing the chances of a boiler breakdown or fault. We recommend checking the terms and conditions of your boiler's warranty and getting booked in for a service.

Go with Amec Plumbing & Heating Limited for your annual boiler service
Building trust with customers is the most important element of being a heating engineer. This is because not only is receiving a valuable service important, but working safely is also imperative. Amec Plumbing & Heating Limited are Gas Safe Registered, Watersafe, and Wras approved. We have acquired these accreditations to make sure we are kept up to date with the latest in safety in the field of heating engineering and plumbing. All work involving gas appliances should be carried out by a Gas Safe engineer.

We display our customer reviews right here on our site! Check out what our customers have to say.

Book a boiler service
If you are in the Canvey Island, Southend or Rochford area, contact us today to get booked for a service. You can reach us by calling or texting 07545 311 064. Alternatively, you can fill out our contact form. For email communications, you can reach us at amecplumbingandheating.co.uk.