Boiler Repair Canvey Island
Amec Plumbing & Heating Limited provide boiler breakdown and repairs for all boiler issues including low pressure, loss of hot water, radiator faults and many more. For any boiler-related issue you can contact us on 07545 311 064 and we will endeavour to get back to you as soon as we can.

Based in Canvey Island, we offer our boiler repair service throughout the surrounding areas.
Why choose Amec Plumbing & Heating Limited for boiler repairs?
When choosing a tradesperson to complete any gas-related work it's important to go with a trusted and Gas Safe Registered engineer. Not only are we Gas Safe we are also a member of Checkatrade and are WaterSafe approved. We strive for the very best in customer service and proudly showcase our reviews on our website.


Common boiler faults
Our experienced heating engineer has extensive experience with a range of repairs specific to boilers. We are fast responding and able to deal with all boiler-related issues including:

Leaks
Leaks are a common problem that if left, can not only cause expensive damage to your home but can also affect your boiler's performance and health.

Faulty radiators
If your radiators are heating up or reacting to your thermostat it could be an indication of a further issue.

Boiler system not turning on
If your boiler is not turning on this could be due to down to high or low pressure as well as poor gas supply.

Replacing or fixing the pump
Central heating pumps can often become ceased or broken. Indicators of a broken pump include less heating performance and louder than normal grinding noise.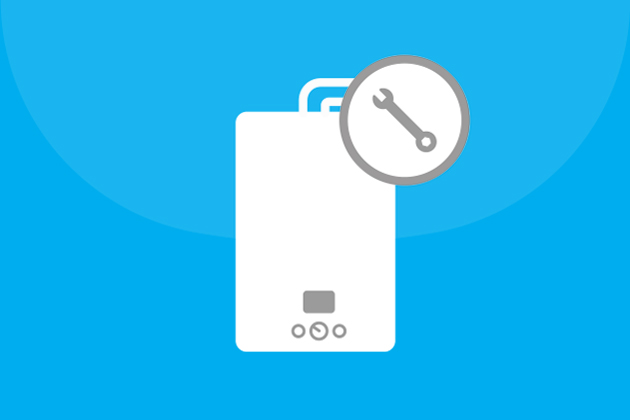 Low water pressure
Low water pressure can cause various problems throughout your central heating system. It can be an indication of a leak or weakness in your system. The easiest way to check your pressure is to identify your pressure gauge usually located on the front of your boiler. This dial should read between 1.5 to 2 bar if this is reading above or below this could be a sign of low or high pressure in your system and will likely need the attention of a Gas Safe Heating Engineer.

Excessive air in your central heating system
Excessive air in your system can be identified if your boiler is making kettling noises. Excessive air in the systems interrupts the smooth running of your boiler and can cause poor circulation

How catching boiler problems early can mean saving money
Many boiler problems, if caught early can be prevented from causing further damage to your heating system. A qualified heating engineer can help you to spot these issues and get them remedied.

Top tip for keeping your boiler healthy
As well as calling a heating engineer when you notice any of the signs noted above, regular boiler servicing can go a long way in preventing boiler faults and breakdowns. You can find out more about Amec Plumbing & Heating Limited boiler servicing by clicking here.

Get in touch for your boiler repair
Give our heating engineer a call or text message on 07545 311 064 or use our contact form. For email communications please send us a message at info@amecplumbing.co.uk. Our repair service covers Canvey Island, Southend, Rochford, Westcliff, Basildon, Benfleet, Leigh-on-Sea & Wickford.